SCREAMS, HORROR & DEVILRY
Svarta Sanningar (in English Black Truths) is a new rock/metal band from Sweden, featuring Klas and Håkan from Beseech. Our first EP "Kapitel 1" can be described as a manuscript to an Italian horror movie, based upon a fictive conspiracy theory. This is a thrilling story of screams, horror and devilry ridden by occultism, ritual killings and skimmers, expressed through the most dangerous form of hard rock.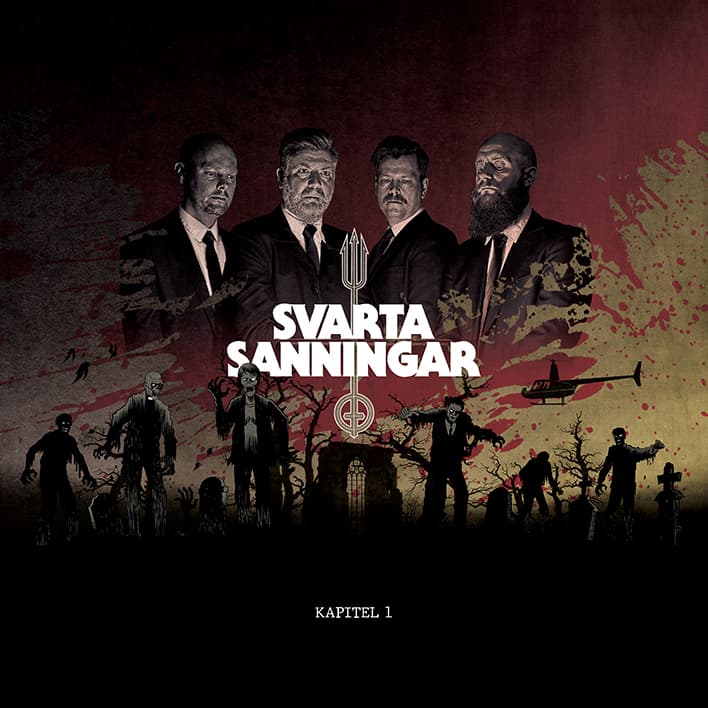 Svarta Sanningar – Kapitel 1
1. Pentagrammet
2. Demonen
3. Experimentet
4. Nekromantik
Lyrics & Music: Svarta Sanningar.
Recorded and produced by: Svarta Sanningar.
Mix and master: Mikael Andersson / MRG Produktion.
Photography: Tomas Eriksson / Studio Bildbolaget.
Illustration (zombies): Jimmy Wallin.
Record company: Atravs Medical.
Distribution: Amuse Music Distribution.
All rights reserved: © & P 2018.
LYRICS
Pentagrammet
Demonen
Experimentet
Nekromantik