Let Svarta Sanningar lead you into the darkness
Svarta Sanningar (in English Black Truths) is a Swedish occult post rock and metal band that was formed on a dark summer night in 2017, featuring Klas and Håkan from the gothic metal band Beseech. In May 2021, the second EP "Kapitel 2" was released, which can be summed up as a horror movie on VHS and an H.P Lovecraft drama on steroids. Svarta Sanningar has built an entire concept around a fictional backstory, which includes an occult order society with the same name as the band. Do you dare to throw yourself into the darkness with Svarta Sanningar as your companions?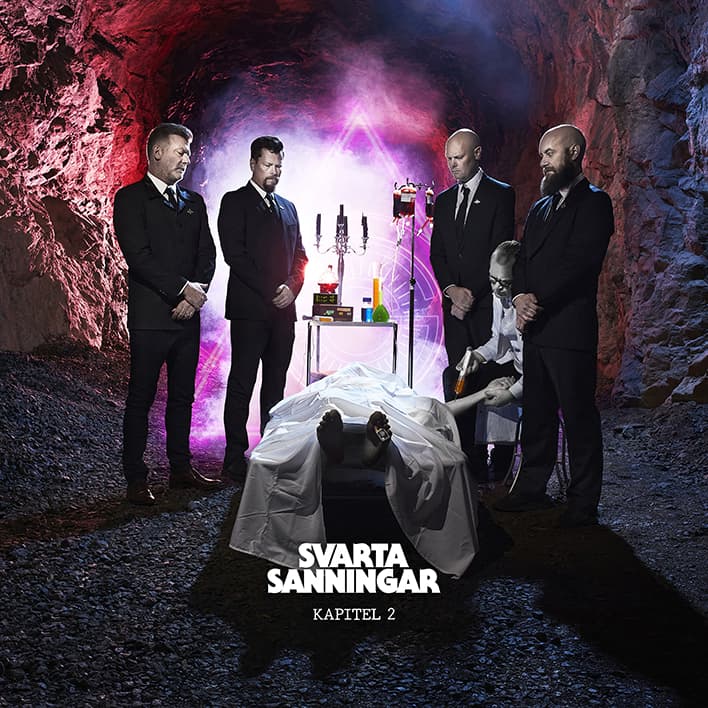 Svarta Sanningar – Kapitel 2
1. Kemisk Reinkarnation. 06:12
2. Preparatet. 08:52
3. Ett Ockult Hospital. 7:22
4. Den Sista Sprutan. 05:48
Release date: 21st of May 2021.
Lyrics & music: Svarta Sanningar.
Recorded & produced by: Svarta Sanningar.
Mix & master: Mikael Andersson / Soundport.
Photography: Tomas Eriksson / Studio Bildbolaget.
Record company: Atravs Medical.
Distribution: Amuse Music Distribution.
All rights reserved: © & P 2021.
LISTEN TO KAPITEL 2 - OUT NOW